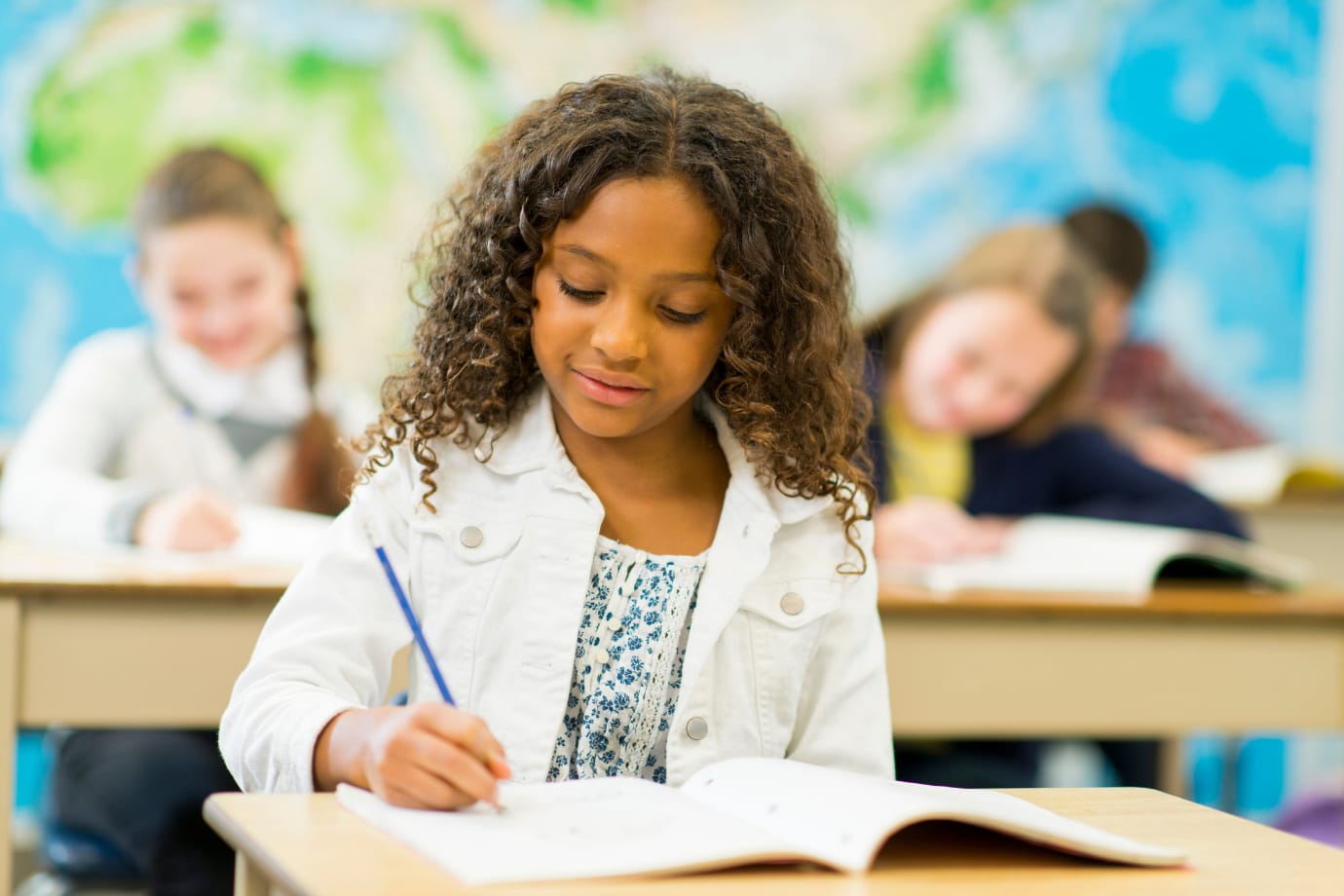 If you are relocating your family to the Dallas-Fort Worth area (DFW), the school options are probably one of the first things on your list to research. Not only does DFW have some of the best neighborhoods to raise a family, but we are proud of our schools! DFW is home to quite a few top-rated schools in the United States! And you will also find a wide variety of choices. But where you live in DFW matters if you want to get your children into a specific school that's best for them. We've compiled some of the top school options in DFW to help you get started with your research.
Best Public Schools In DFW
There are hundreds of great public schools in DFW, from preschool through high school. Greatschools.org is a great place to start your research for all types of schools. You will find a wealth of information about the school options, their rank, and great resources. Since there are far too many great schools to list in one blog post, we will list only the top-ranked schools.
The top preschools and elementary schools in the DFW area:
The top middle schools in the DFW area:
William B Travis Academy/Vanguard For The Academically Talented And Gifted

- This

school

is also in the Dallas ISD for students in grades four through eight. It was also ranked number one of all Texas elementary schools by US News and World Report.
Irma Lerma Rangel Young Women's Leadership School

- The name of this

school

says it all. This school was

ranked among the top twenty high schools nationwide

for grades six through twelve. It's ranked number two out of all Dallas high schools.
The list of top high schools in DFW is quite extensive. Three of the state's top schools rank in the nation. Dallas ISD's School for the Talented and Gifted ranks number one in Texas and eighth nationally! It's also ranked as the eighth-best school in the nation for STEM (science, technology, engineering, and math).
Dallas ISD's Irma Lerma Rangel Young Women's Leadership School was ranked second, and Science and Engineering Magnet School was ranked third by U.S. News & World Report.
Best Public School Districts In DFW
As you can see, Dallas ISD has several of the top-rated schools in DFW. Some others that ranked as part of the top 10 best public school districts in North Texas according to the Texas Education Agency (TEA) are:
Charter schools are another free public school option many parents consider for their child's education. You don't necessarily have to go with your local public school. Charter schools offer parents more choice and control over their child's education. They often have limited availability, so they can keep their student-to-teacher ratio smaller so they can focus more on each student. Charter schools often allow for an alternative style of education and are excellent for preparing students for college.
Best Private Schools In DFW
If you are looking for private school education for your child, DFW has some of the best private schools as well. Parents often choose private education for a variety of reasons. Most private schools have a smaller student-to-teacher ratio, meaning your child has more one-on-one time with the teacher to enhance learning. Many private schools offer college preparatory courses and various extracurricular activities or sports opportunities. There are many Christian and parochial private schools in DFW for those who want to include religious education in their child's learning experience.
Homeschooling Options In DFW
The COVID-19 pandemic created a rise in homeschooling families. If your child or a family member is particularly vulnerable to illness, homeschooling allows children to get an excellent education in the comfort and safety of their own home. Homeschooling is often a great choice for many students with learning disabilities or special needs because they have the freedom to learn at their own pace and customized to their needs.
Homeschooling your child doesn't have to mean they are totally cut off from socializing and learning with other students. "Pandemic pods," or learning pods and micro-schools, popped up mainly due to working families who could not stay home with their children when schools closed during the pandemic. While most schools have resumed in-person learning, many choose to keep their children in these learning pods or micro-schools because they thrived in this smaller school environment.
Homeschool groups are a great support system for homeschool families. Not only are they a great resource and support for parents who homeschool, but they can be a great social outlet for homeschooled students. Homeschool groups may gather for social events and field trips, allowing for socialization. Homeschooling co-ops are a great resource as well. If you homeschool your children, being part of a co-op allows parents to skill-share with other homeschooling parents and more socialization opportunities.
In Conclusion
What type of education choice are you most interested in for your children? Once you have narrowed down and researched your top school choices, it's time to discuss your big move!
Contact us today to get started on your home search or for more information about DFW's great schools!